Regular price
Sale price
$12.00 USD
Unit price
per
Sale
Sold out
Nick Trost's "Australian Aces" is probably one of the best monte card tricks you can find!
This trick is easy to learn and perform and it comes with all the special cards you need. You'll also receive really clear online instructions, and the cards are printed by USPCC.
This is the routine:
You openly display four cards (three Aces of Diamonds and an Ace of Clubs). You then ask the spectator to follow the black Ace.
To make things easier for the spectator, you remove one of the red aces and set it aside, face down on the table. You show the remaining cards (two red Aces and a black Ace) in your hands.
Next, the black Ace is put between the other two red Aces. The spectator fails to follow the black Ace because when the three cards are shown, they're ALL RED ACES and the black Ace is now on the table! The entire routine is repeated-but again the spectator cannot follow the Black Ace because it has ended up back on the table!! Now for the best part!
The third time the spectator guesses the black Ace is on the table, but it's really a red ace... and the other three red ace cards are now ALL BLACK ACES!
Share
Brand: Murphys Magic
Creator: Nick Trost
View full details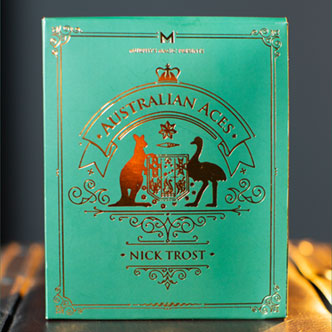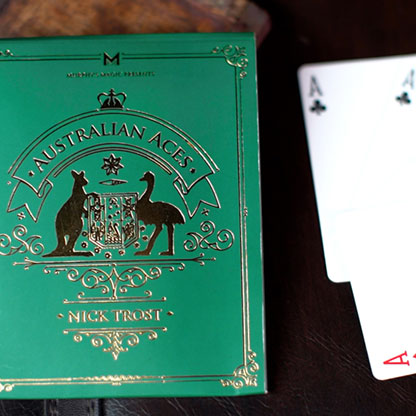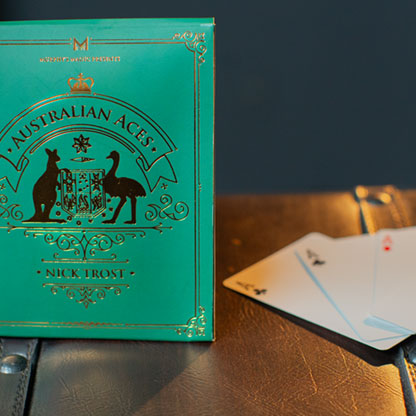 Good service
Frendly and quick reaction and shipping