Regular price
Sale price
$17.00 USD
Unit price
per
Sale
Sold out
A game of chance with just three shoelaces and a £20 note!
You show three shoelaces with different coloured aglets (that's the end bits). The participants get to choose and pull which ever lace they want, it is a completely free choice. Yet, you are always left with the one that has the £20 note tied to it!
A super fun bank night routine that you just can't lose!
Based upon a very old concept. Very easy to do!
Share
Brand:
Creator:
View full details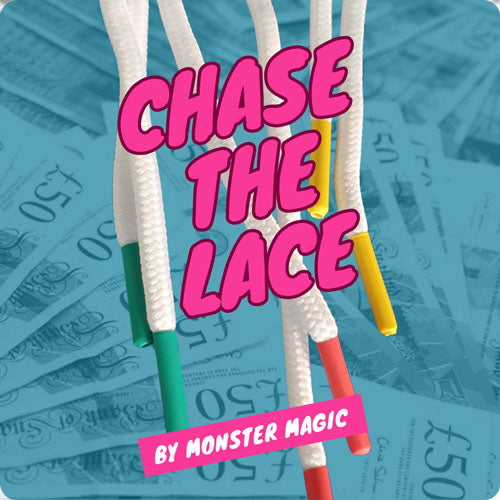 Fantastic
Really lovely little bit of magic, I present as a personality test based on the colours they choose (as recommended by the chief of monsters) you can have a lot of fun making mumbo jumbo up about what the colours mean. Then the final reveal they could have won some money is great
Great Simple effect
Highly recommend the gimmick and Monster service