Regular price
Sale price
$37.00 USD
Unit price
per
Sale
Sold out
With Cloak, Chris Congreave has come up with a card trick that would make Monty Python proud. Cloak progresses like a classic Ten Card Poker deal but it has a punchline they will never see coming. Cloak is guaranteed to get fantastic reactions.
Cloak is a brilliant self working card routine that not only fools the audience, it ENTERTAINS them as well.

On beautiful aged cards you will receive the ten cards that you see in the trailer, as well as extra cards so that you can write your own climax card for different currencies and in a different language as well as a "Clue" card for the countries that know the game as Clue rather than Cluedo.

Get huge laughs, followed by gasps of amazement when you perform Cloak!

What the pro's are saying about Cloak

"Cloak is such a great comedy routine with a superb finish that will fool them and leave them laughing!" - John Carey

"Best trick I've seen released in ages. Superb" - Ian Barradell

"Cloak is hands down my favorite application of this wonderful principle. I absolutely love everything about this - from the beautiful aged look to the genuinely hilarious kicker ending! This is one I will be performing all the time!" - David Jonathan

"Absolutely love it, you have turned a decent card effect into an absolute powerhouse of entertainment!" - Mark Chandaue

"Chris has created another super commercial routine. Cloak is easy to do, packs small, plays big and has an ending that they will NEVER see coming. Plus it does what a lot of card routines fail at - it entertains the audience! I can see this one KILLING for real people" - Craig Petty
Share
Brand: Chris Congreave
Creator: Chris Congreave
View full details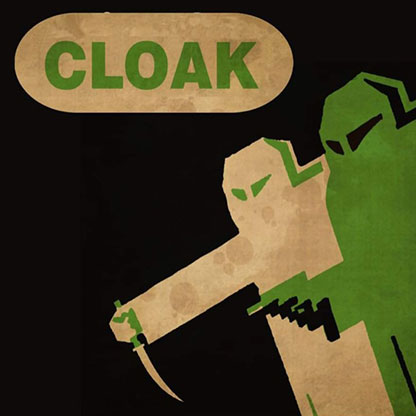 Cloak Chris Congreave
Fantastic fun effect and the aged cards are very nice...love it.
Great Comedy Packet Trick
Ordered Thursday evening arrived today (Saturday) super simple method but will get amazing reaction's.I have quite a few of Chris's effects and this is as good as it gets for a comedy packet trick