Regular price
$161.00 USD
Regular price
Sale price
$161.00 USD
Unit price
per
Sale
Sold out
This is Cube in Bottle by Henry Harrius. A real game-changer in cube magic!

With this Cube in Bottle project, we introduce the perfect finale to all existing cube magic routines. You are now able to magically SMASH a cube inside a jar! Right away, you hand out the impossible object for examination and give it away as a souvenir.

"Henry, you have a real winner with this one! you've taken the impossible bottle plot to a new level and i can't imagine a simpler and yet more effective way to perform the effect! i will be adding this to my hidden wonders show, it's going to kill." - Shawn Farquhar 

"Effects today usually have one concept that it cashes in on. but then they are not truly using all the tools at our disposal. here you have visual and audio illusions. easy to do sleight of hand. elements of mystery, a clear moment of magic, an impossible penetration leaving people with an impossible object that they can keep as a souvenir.  this is not only the best of both worlds, but also the best of parallel dimensions." - Garrett Thomas

"Insanely sweet! everything looks amazing. congrats henry!" - Mario Lopez

"Amongst the many rubik's cube effects out there, this is by far the most revolutionary. it is a masterpiece. henry's method was professional and had achieved a higher level of completion. i'm looking forward to seeing more of henry's work." - Mr. Maric

"The cube in bottle is a very smart, fabulous and fascinating magic. it shows a new way where cube magic can go. i definitely would love to perform this as part of my show!!" - Charming Choi

"Henry fooled me completely and i am shocked by how deceptive the trick is! i recommend this trick to anyone even if they have never touched a cube before because cube-solving skills are not required." - Fujii Akira

What is included?

Everything you need to perform the Cube in Bottle
New exclusively-designed gimmicks


1 Cube In Bottle Refill

5 RD Paper Bags

1 RD Cube

2 set of Stickers

Full video instructions (50 minutes)
Does the product include the bottle that I can give away?
Yes, it is included. You can perform infinite times if you are not giving it away.

Can we combine Cube In Bottle with other existing cube routine?
Absolutely yes. You can combine it with any of your own routines. e.g.: Rd Insta + Venom Cube + Cube In Bottle

Can I use my own paper bags?
Yes you can. But you can also get our RD Paper Bags from our website, which are very affordable and in perfect size for our routines.

 *TV rights reserved. Please contact us at info@hhpresents.com for more details.

Share
Brand: Henry Harrius
Creator: Henry Harrius
View full details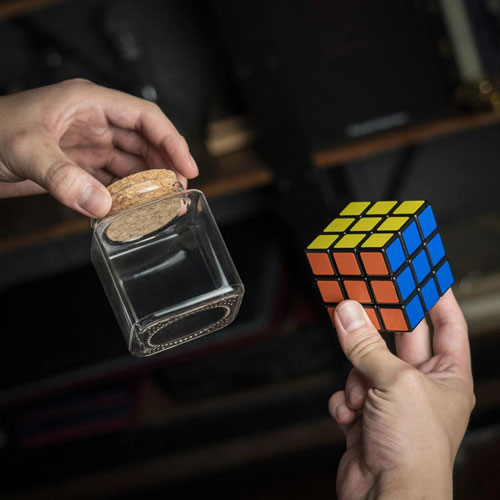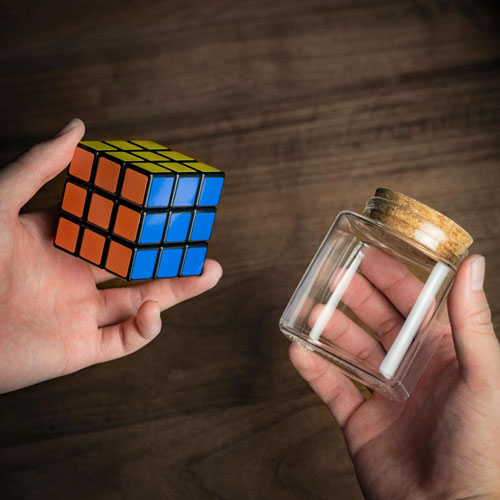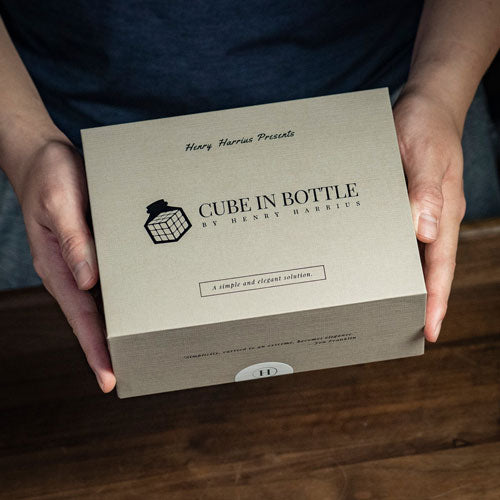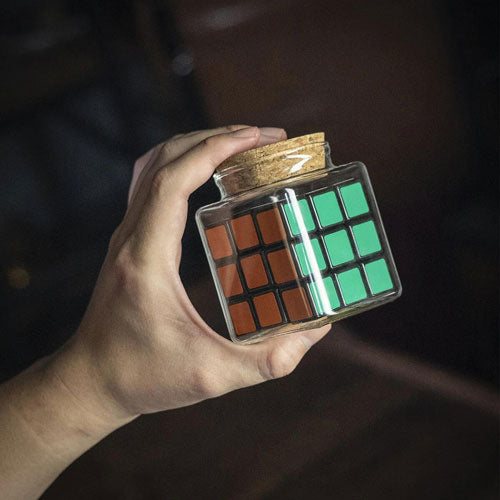 Exactly what I hoped it would be.
Everything in the set is very high quality, and the instructions are both interesting and detailed.
Highly recommend this trick, it's a fantastic effect and so straight forward to perform.