Regular price
Sale price
$70.00 USD
Unit price
per
Sale
Sold out
Hide-A-Key
is the ultimate tool, a fresh perspective on something we all know. This is possibly the perfect everyday carry for the modern magician.  Expertly manufactured, taught in detail and beautifully packaged.
This system will allow you to make a key vanish and appear in your hands and your spectators hands. The precision made gimmick will do all the work for you. 
F.A.Q's -  Does the shell lock? No, We found that adding magnets made the Hide-A-Key system too thick and after 2 years of experimentation we decided that a non locking shell actually opened up even more new and exciting doors that would not be possible if it locked. 
What is included? One extremely special Hide-A-Key system, a duplicate key for you to load anywhere, in depth instructions and beautiful packaging. 
What routines are taught? There are 5 routines taught on the project. The routines taught range from essentially self working right through to mildly difficult and in some cases, more advanced. You will learn how to vanish the key in mid air, in your hands, in your spectators hands and have it appear in their pocket, under their watch and on their shoulder. You'll also learn how to perform this to camera for your social media and how to make a key appear in your spectator hands, between two other keys, on the keychain and then have it jump back to their pocket. This is hyper visual, extremely easy, unique magic that you can perform with ease. 
The included instructions are in depth, detailed, extremely well taught and easy to follow. 
With Hide-A-Key on your keychain you are ready to perform a real miracle at a moments notice. Anytime, Anywhere. For anyone.
This is every day magic at its best.
Produced by Chris Rawlins.
Share
Brand:
Creator:
View full details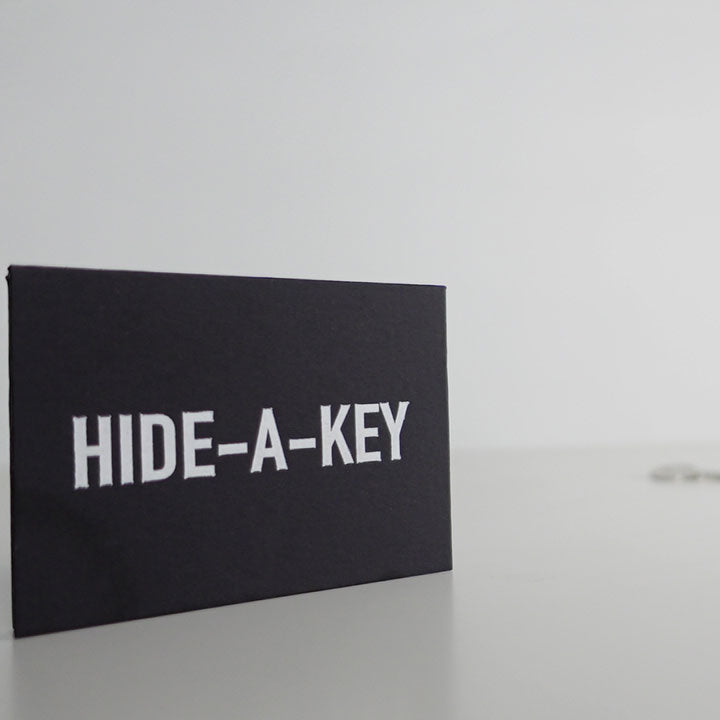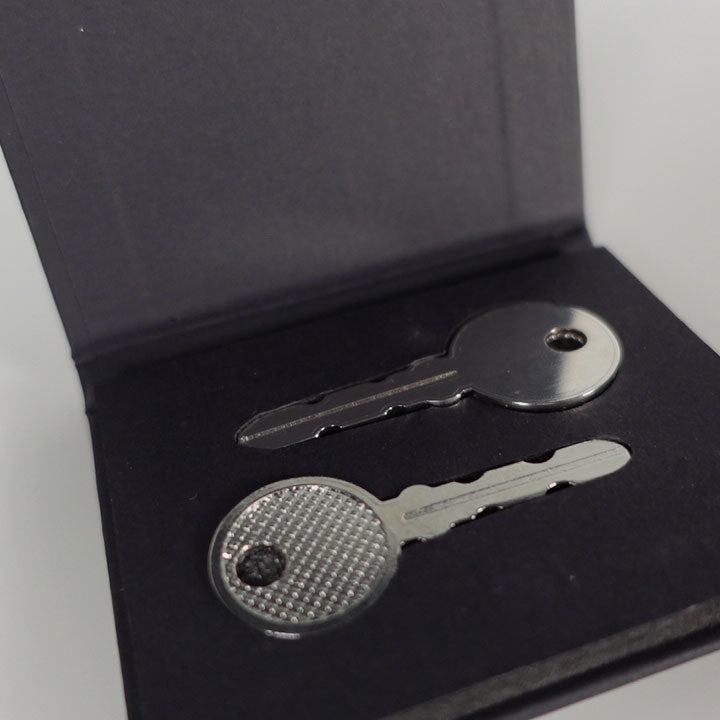 Great EDC
Great trick have this on my car keys and use it as my EDC.
Really helpful of monster magic to provide the key chain needed when I placed my ordered.
Thank you